2022 is over and it's time to see what the new year brings. In addition to the rise in technology Technology trends for the industrial sector in 2022, there are also new industrial trends in 2023 coming with a lot of growth potential. In our first article of the year, we want to show you a little bit of each.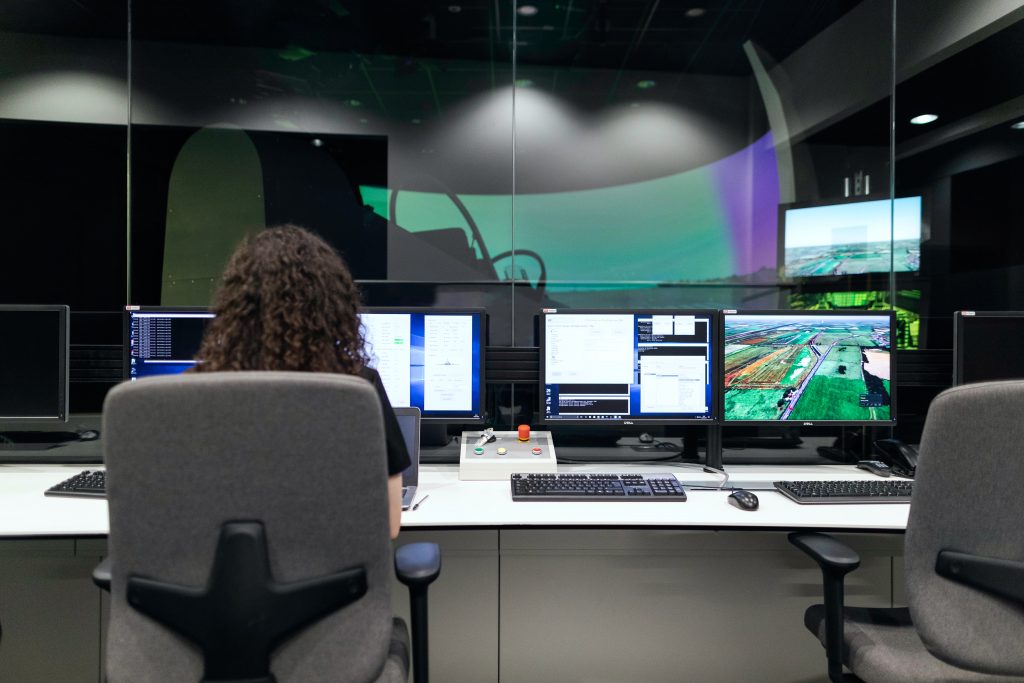 Follow us on Linkedin to find out about more trends
Artificial Intelligence
The combination of algorithms with the objective of creating machines that have the same capabilities as humans is steadily making inroads into industry.
Although a few years ago it seemed like a futuristic technology, the reality is that the last few years have seen great advances to such an extent that AI is present in our daily lives.
In the case of industry, the use of machines with the ability to make 'intelligent' decisions in real time is becoming more and more common, thus achieving process optimisation without the need for human intervention.
MIXED Reality (augmented and virtual)
Last year, in our article 'Technology trends for the industrial sector in 2022' we talked about augmented reality as one of the tools with high growth potential; so much so, that by 2023 this tool has evolved to combine other functions.
New markets are opening up in the industry, such as the video games sector, which is growing more and more and for which this trend is developing easily; but it is not the only one. Mixed reality is also being used in sectors such as aeronautics and the automotive industry, thanks to the fact that it facilitates design, manufacturing and safety processes through the resources and applications that this tool can provide.
Digital Twin
Virtual replicas are also in the industrial trends in 2023. Those are ideal for simulations and data collection to predict how a process will work before changes are implemented on real objects.
Such projects are increasingly common in industrial sectors, due to their high potential to be developed into replicas of objects, buildings, parks or entire cities.
In Innova IT, during 2022 we developed the project 'Digital Twin, Smart Building management for the post COVID-19 era': which we explain in detail in our article 'Digital Twin: How to apply it to the industry'.
Automation + Digitalisation
The classics that never stop growing. While automation is all around us in industry every day new digital tools arrive; that make it necessary to combine these two for a better development of production.
In automation machines that perform specific functions within the production of your company, it is necessary to apply technological tools such as 'Innobox', the IIoT solution for machine builders.
On the other hand, in terms of digitisation, tools are on the rise for:
Planning: Like Epolca, a planning software or flow controller for complex factory environments.
Production control: Like CAPTOR, a Manufacturing Execution System (MES) designed to provide technological intelligence in the decision-making process in the plant to improve production management.
Maintenance management: Like PRISMA, a 100% web-based application that brings intelligence to maintenance management. Visibility for all types of users from a lifecycle management perspective (TLCSM).
Adapting to industrial trends in 2023
2023 comes loaded with technology for the I4.0. We understand that the process of adapting to industrial trends in 2023 may not be so easy; that is why at Innova IT we are prepared to offer industrial solutions for all your needs.
Don't hesitate to contact us.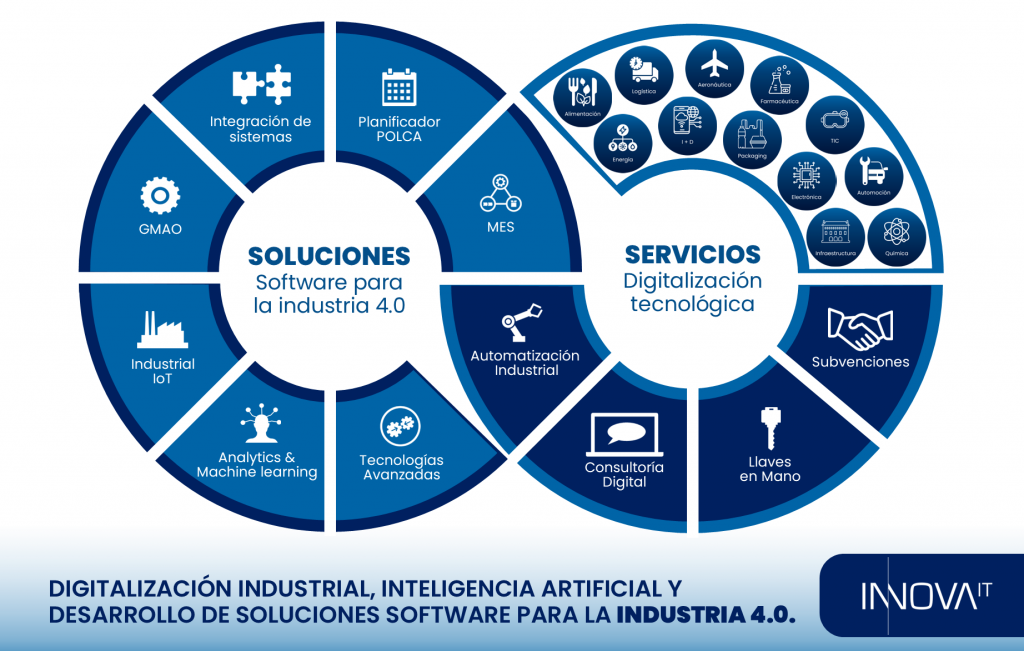 Did you like this article?
Receive new articles about technology and industry trends, and Industry 4.0 in your email weekly.
Subscribe to our newsletter.
---
If you would like more information or have questions or ideas you would like to share with Innova IT: send us a message to comercial@innovait.cat or fill out the form below and we will get back to you as soon as possible. For something more specific and concrete, make an appointment and visit us at our premises.