SCADA
Supervision, Control and Data Acquisition of the production with connection to the plant, by means of sensors and other elements that allow absolute control for the operator or engineer in question.
AIMED AT ALL SECTORS OF APPLICATION
Real-time SCADA system to control your plant and equipment.

Panorama E2 is the ideal SCADA platform for creating powerful and secure applications. It is suitable for use in any area of activity that relies on SCADA/HMI for monitoring, from conventional facility management to the operation of complex industrial and scientific facilities that require very high levels of safety and security.
ENERGY EFFICIENCY STARTS WITH MEASUREMENT OF THE FOLLOW-UP TO DECISION MAKING
Key elements offered by panorama
Collect, centralise, model, use and analyse your data to improve your operational performance.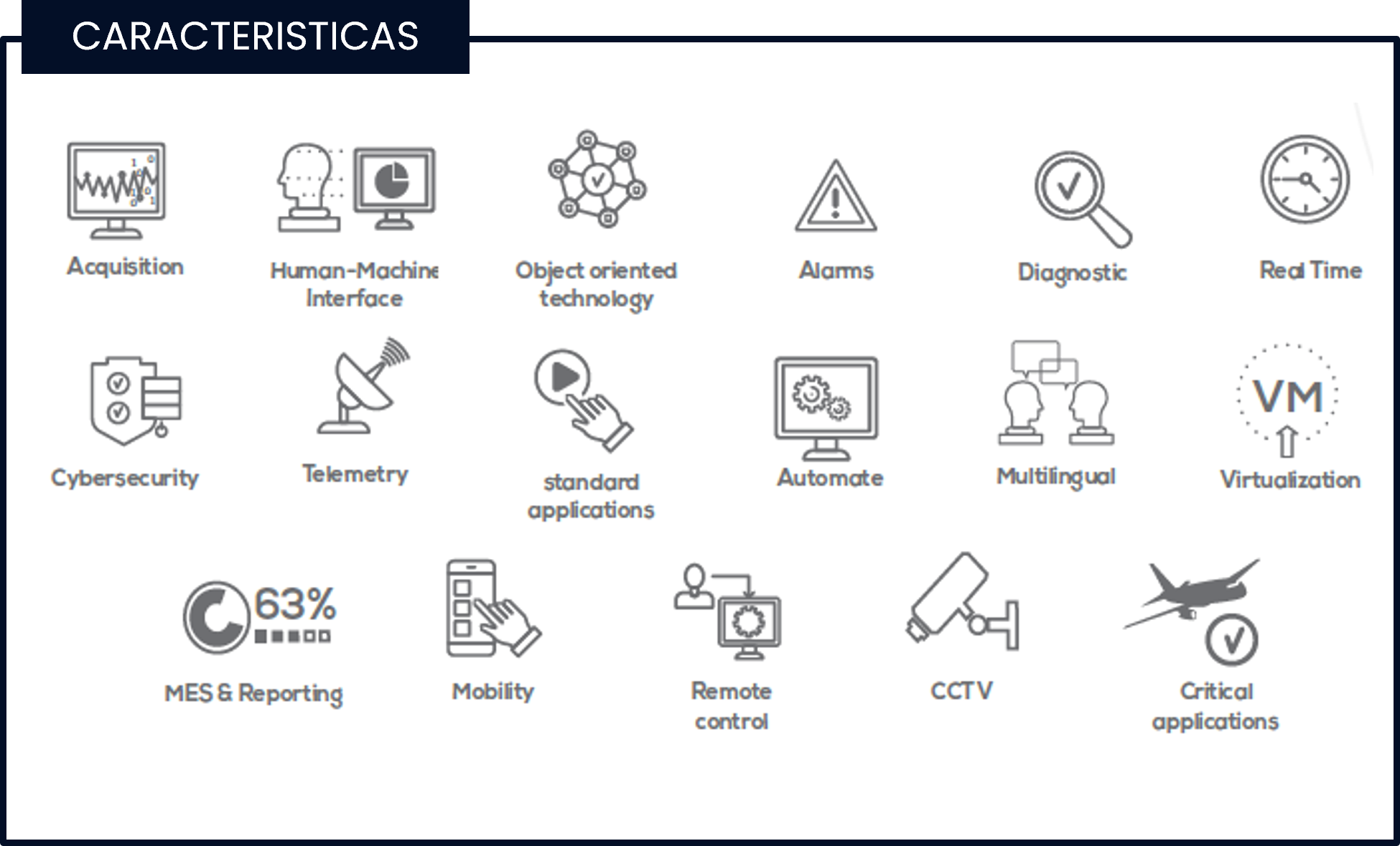 HMIs designed to improve the user experience
The development of simple and effective HMIs is an essential step in the development of any high performance.
With Panorama E2, you deliver value to your operators by customising the front-end interface to their activities and profiles.
Create HMIs that your users can interact with by combining ergonomics and user experience: alarms, notifications, monitoring functions, trends, performance tracking, KPIs, etc.
Design efficient and effective SCADA applications thanks to an engine.
Panorama Mobile, The power of Panorama E2 in your pocket
As an effective complement to your traditional SCADA
Panorama Mobile offers a new user experience in the world of SCADA. Whether your role is as an operator, team leader or production manager, you can access all the relevant information you need at any time, in the field. Visualisation, real-time control, KPI monitoring, etc. Take advantage of all the benefits of the feature-rich technology that is integrated in your mobile devices (GPS, photo, QRcode, etc.).
Real innovations at your fingertips
Transform data into valuable indicators
Panorama H2 is a stand-alone solution for collecting, archiving and analysing all or part of an installation's data.
Once data has been collected from all types of sources (including PLC, DCS, Panorama SCADA), Panorama HISTORIAN processes it directly into its database, performs calculations, and simplifies the work of reporting and publishing.
All users have access to the data recorded by Panorama HISTORIAN (Production, Maintenance, Quality, Energy, Management, etc.) to analyse the performance levels of their facility using the performance indicators they have defined.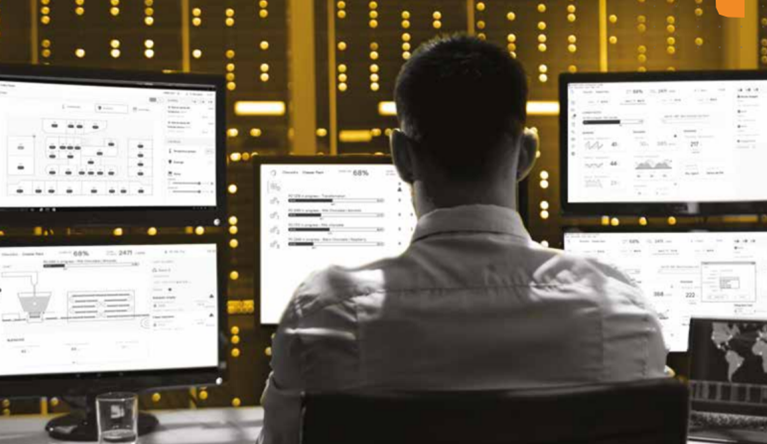 Does your company need it?
Whether you are an operator, supervisor or manager, you can tailor SCADA control and management to your business and processes.
The freedom to design and implement your applications will allow you to:
Simplify and streamline your developments
Facilitating the creation of scalable applications
Keep your systems running
Contact Us
If you have questions or ideas you would like to share, send us a message. For something more specific and concrete, make an appointment and visit us at our premises.
Do you want more information
about SCADA?
Send us a message telling us about your company and your expectations.
At Innova IT we guarantee an effective response to the demands of our customers.