The Catalan economy is based on strong industrial activity. Manufacturing and industry-related services account for 50% of Catalonia's GDP. The industry sectors in Catalonia are powerful and diverse, capable of generating growth due to its capacity to form synergies between many activities.
Industry is characterised by being highly diversified, with the following sectors being the most prominent:
Food
The food industries are the number 1 sector of the Catalan economy; they generate a turnover equivalent to 16.28% of Catalonia's GDP.
Catalonia is home to companies from the entire food value chain, from agri-food producers and suppliers, raw materials and additives, industrial and artisanal processors; so we find categories such as agriculture, food and gourmet products, wines and beverages, etc.
It should be noted that Barcelona and Catalonia offer the best research centres specialising in innovation in food and beverage trends.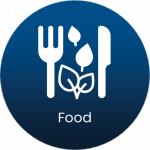 Packaging
 This sector includes manufacturers of raw materials, manufacturers of containers and packaging, manufacturers of processing and packaging machinery, peripheral and end-of-line equipment and end users, which implies the great involvement of packaging, directly or indirectly, in all industrial sectors.
In Catalonia, packaging is especially linked to sectors such as food and pharmaceuticals, as companies are looking for differentiation strategies.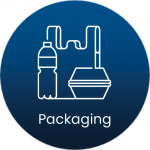 Logistics and transport
Catalonia is the only place in Southern Europe that hosts both an international port and airport, and duty-free and logistics zones with storage capacity in an area of 12 km.
Through this sector, Barcelona connects 400 million consumers in Europe and North Africa in less than 48 hours. Its geographical location and close links with Latin America have made it a prime location for distributing goods and services to major markets.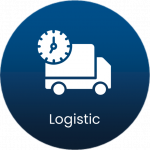 Automotion
Catalonia is home to 21.8% of Spain's automotive companies, making it an important automotive manufacturing centre. Generating 8.66% of the total value of GDP, the automotive sector is the second most important sector of the Catalan economy.
It is one of Europe's main automotive R&D and engineering hubs, as well as a hub for IT solutions and software development for vehicles and mobility.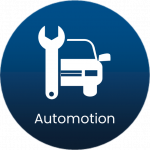 Life sciences
A world-class network of medical institutions, hospitals, research centres and pharmaceutical companies has made Barcelona and Catalonia a leading centre for life sciences.
The health, wellness and life sciences industries include a wide range of sectors such as pharmaceuticals, medical technologies, biotechnologies, cosmetics, veterinary and nutraceuticals; as well as diverse players such as hospitals and clinics.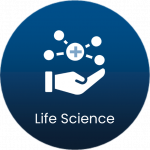 ICT
The main activity of the New Information and Communication Technologies (ICT) sector is the development, production, marketing and intensive use of these technologies.
Catalan industry is rapidly adopting advanced technologies such as digitalisation, 3D printing and robotics, and Catalonia is becoming an important destination for new innovation centres of foreign companies.
The Catalan video game industry is one of the most dynamic sectors in the field of digital content, positioning itself as a driving force in the digital economy.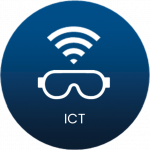 R + D
Barcelona is considered the 4th technology city in the world; it is also ranked 5th on the list of the most attractive European cities for foreign investment in the technology sector.
Catalonia has a consolidated innovation scene that helps international companies to achieve their innovation goals.
Barcelona has established itself as one of the world's leading cities in terms of the availability of international talent, with an increase in the number of professionals employed in R&D activities of around 4%. The number of researchers in Catalonia is also growing by 4%.
Energy
In Catalonia, energy and natural resources have always been an essential factor for competitiveness and economic development. This powerful sector includes energy production and distribution, energy efficiency, water cycle treatment and waste management, among others.
There are a significant number of companies developing innovative energy efficiency solutions in Catalonia, with a high export potential. In addition, the region has great potential for the development of solar, wind and biomass projects.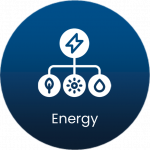 Industrial solutions that strengthen Catalonia 's industry sectors
Each sector is growing thanks to multiple factors that favour and help its development, but all these sectors have something in common: they have evolved following a digital transformation. As soon as Industry 4.0 arrived in Catalonia, these sectors began to use special digital tools and solutions for industry to help improve their processes.
The development and implementation of industrial solutions in Catalonia plays a very important role; and that is why there are companies like Innova IT that offers all the solutions that an industrial company needs regardless of the industrial sector in Catalonia to which it belongs.
Did you like this article?
Receive new articles about technology and industry trends, and Industry 4.0 in your email weekly.
Subscribe to our newsletter
---
If you would like more information or have questions or ideas you would like to share with Innova IT: send us a message to comercial@innovait.cat or fill out the form below and we will get back to you as soon as possible.
For something more specific and concrete, make an appointment and visit us at our premises.