This solution was applied to a company dedicated to the design of oil installations, as well as the construction of petrol stations and service stations, legalisation, refurbishment and maintenance of fuel installations. As a result, remote monitoring of service stations was achieved.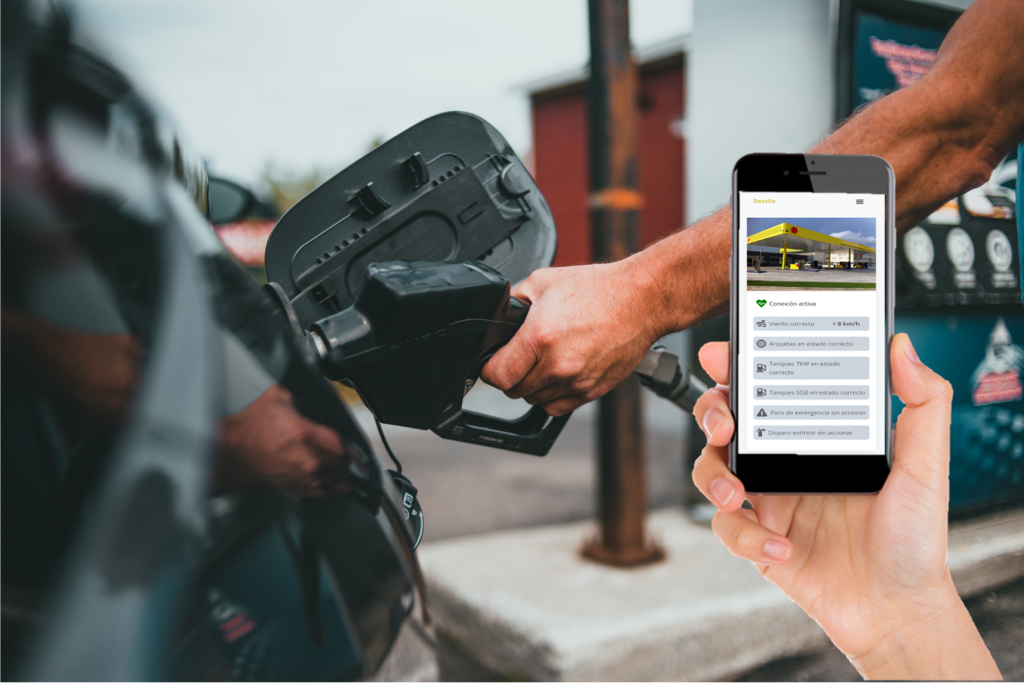 See more applicable solutions for companies in industrial sectors
NEEDS
Ensure that the station is fully operational, and thus reduce service stoppages as much as possible.
Monitor the different alarms and sensors of each service station remotely and from the operator's mobile phone.
Remote control of certain actuators located in each service station remotely.
DEVELOPMENT
Implementation of a sensorisation system and thus, having control of the station's most critical assets.
Management of facilities, customers, users and permissions
Condition-based maintenance web application, which allows SAT personnel to monitor and control all the information coming from the service station's assets.
Responsive application for operators to consult the status of alarms.
Remote consultation of sensor status
Remote control of fire extinguishers and online information on incidents.
RESULTS
Reduced downtime
Increased station productivity.
Remote monitoring of installations
Reduction of action times; and also maintenance costs.
Reduction of operating costs (travel, interventions).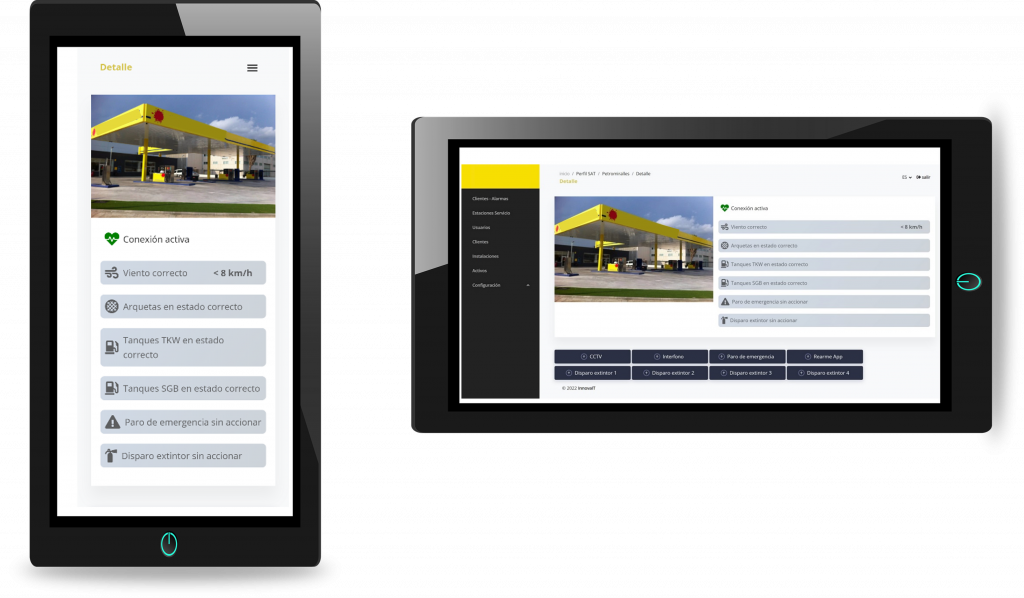 Did you like this article?
Receive new articles about technology and industry trends, and Industry 4.0 in your email weekly.
Subscribe to our newsletter
---
If you would like more information or have questions or ideas you would like to share with Innova IT: send us a message to comercial@innovait.cat or fill out the form below and we will get back to you as soon as possible.
For something more specific and concrete, make an appointment and visit us at our premises.