This IIoT solution for painting machines was applied to an integrated surface treatment company that offers painting lines as part of its services; in this case, they wanted a solution that would bring added value to the painting machines, but incorporating new Industrial IoT functionalities.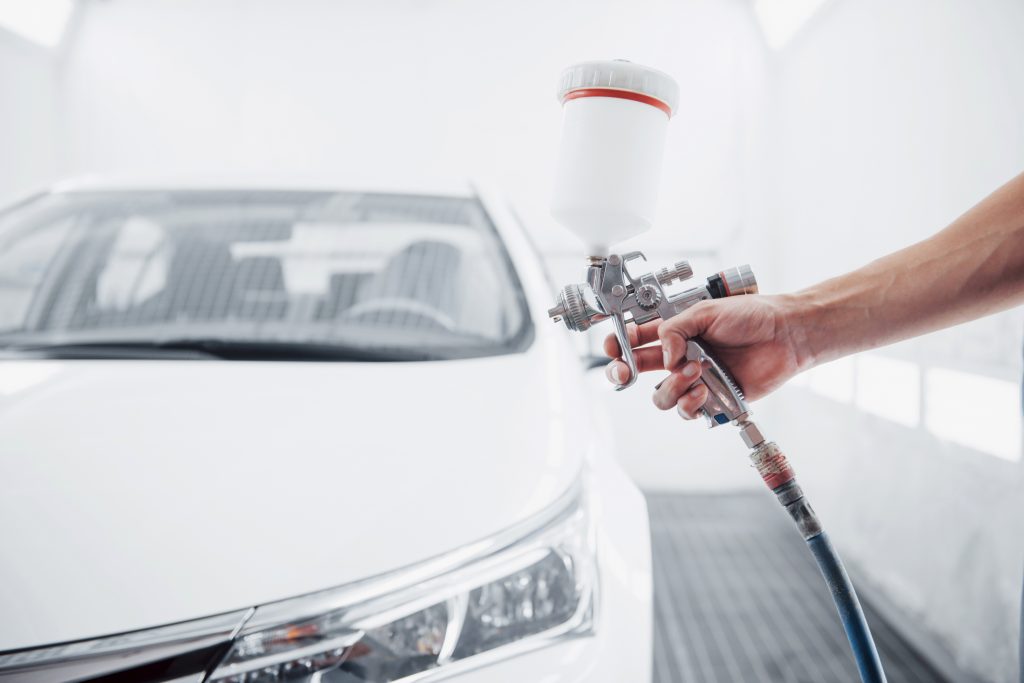 More applicable solutions for companies in industrial sectors
Challenges
Bringing more added value to paint machines, but incorporating new Industrial IoT functionalities.

HMI: Real-time process web monitoring
Historical management and analysis
Remote management of equipment
Connectivity with the customer's management systems: ERP | MES | SCADA | CMMS

Detection of possible problems in the operation of the machines.
Providing a historical data management system, and therefore detecting possible product improvements.
To have historical data standardised and processed in order to be able to apply predictive maintenance actions.
Improvement of the maintenance service
Reduction of operating costs, derived from travel.
Development of IIoT solution for painting machines
Integration of data from the PLC in charge of paint process control. OPC UA.
Design and creation of the paint process database.
Programming of process triggers and alarms.
Design of the process monitoring screen.
Creation of automatic reports and messaging processes.
Programming of the historisation of all the process information.
Creation of the dashboard analysis with production indicators (KPIs).
Definition of permission rules, but for different user profiles.
Results
Reduction of incidents
Improved production process
Increased hardware value proposition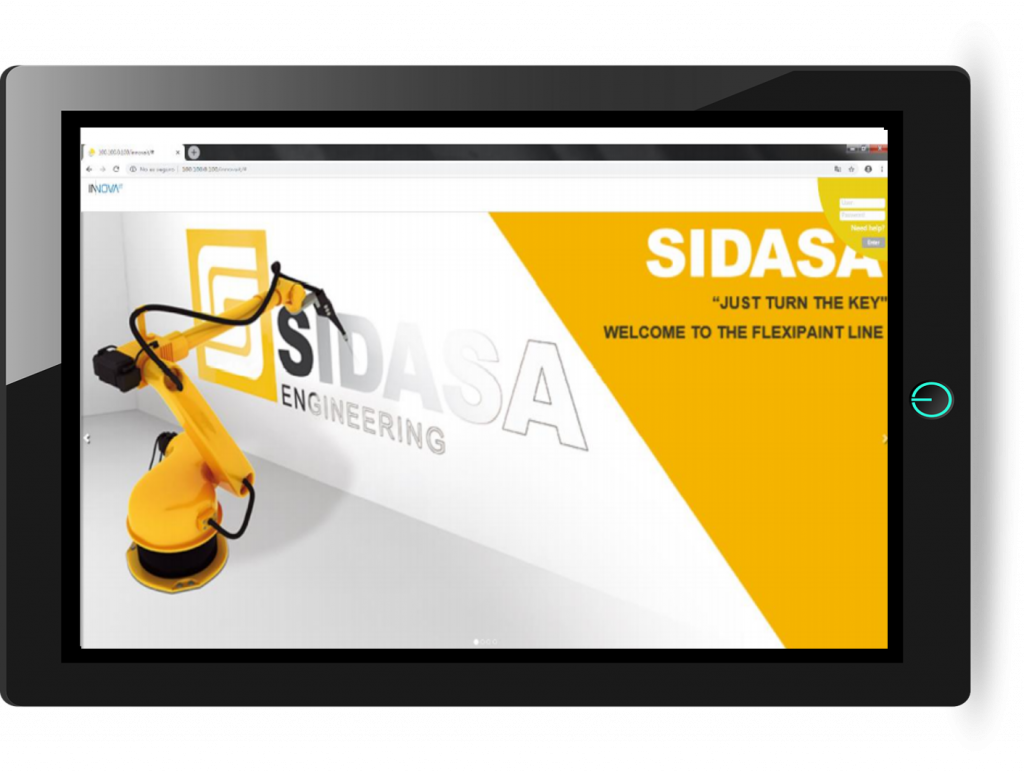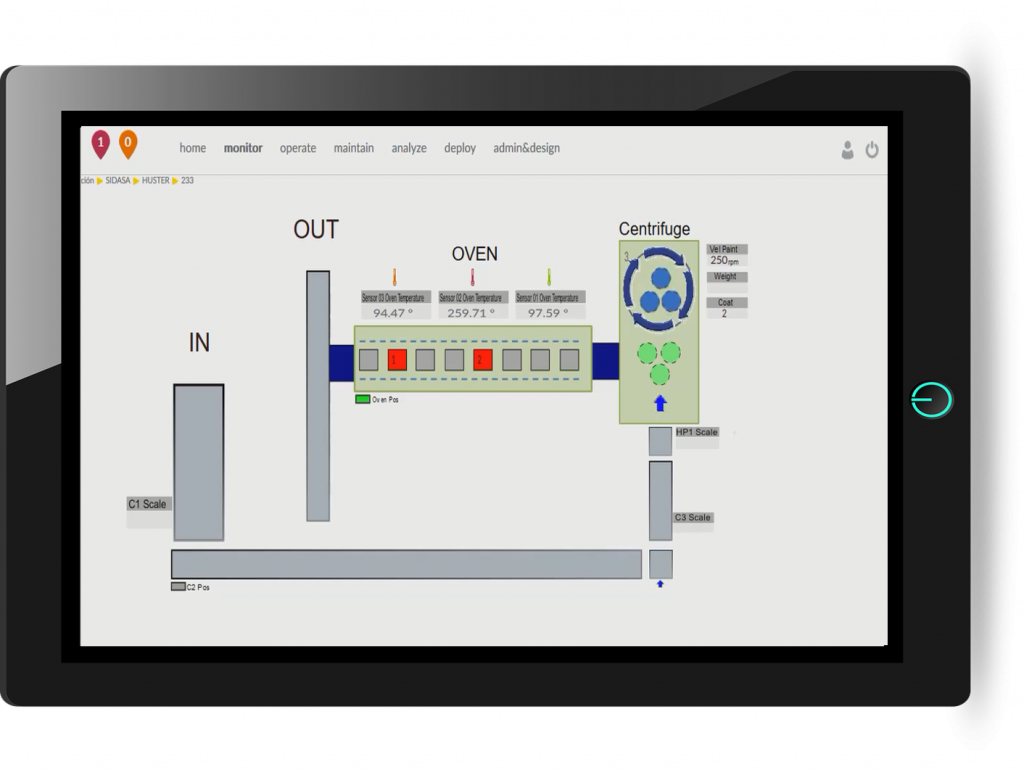 KPI'S production: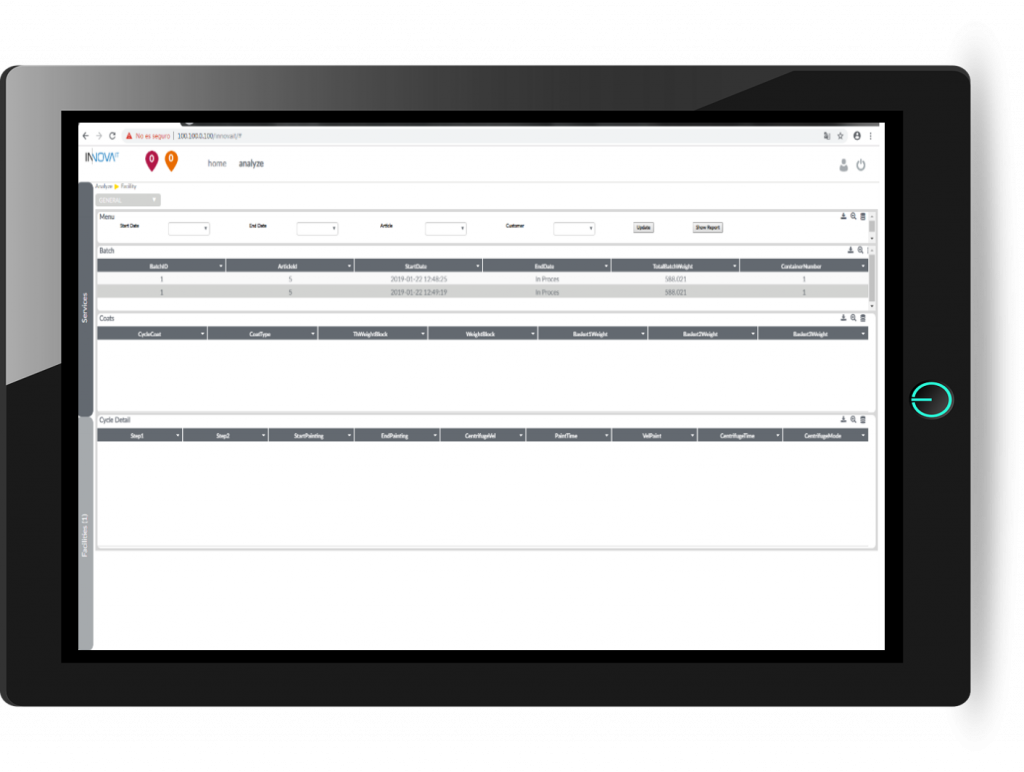 Did you like this article?
Receive new articles about technology and industry trends, and Industry 4.0 in your email weekly.
Subscribe to our newsletter
---
If you would like more information or have questions or ideas you would like to share with Innova IT: send us a message to comercial@innovait.cat or fill out the form below and we will get back to you as soon as possible.
For something more specific and concrete, make an appointment and visit us at our premises.